Our Polish Granite Preston showroom is open for your visit!
We are happy to announce that we have just opened a new branch in Preston, Lancashire!
Open 6 days a week, the showroom is manned by Matthew, our Preston branch manager, who awaits all customers inside, ready to provide an instant quote or answer any of your questions.
Why have Polish Granite expanded? Why Preston?
Seeing as majority of our customers are from Lancashire, we thought that opening up a showroom in the hub of Lancashire – Preston – would be a fantastic idea. The doors have opened up only a few weeks ago!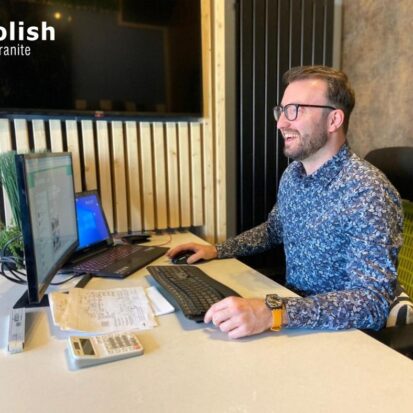 The aim of this operation is to save you, and ourselves some time, because you'll finally be able to visit a Polish Granite showroom without the need to travel miles out of your way to our HQ in Manchester. Preston is pretty much at the centre of Lancashire, so locating it here was a no-brainer.
Thanks to this you'll have the opportunity to discover, explore and select a number of real-life quartz, granite and ceramic samples that could reflect your desired worktops project. In the end, seeing a material in person could significantly impact your decision making, either attracting or deterring you from a material that looked completely different when you browsed it digitally online.
You need to bear in mind that digital pictures are never too reliable, especially if we're talking about natural granite/marble which have unique compositions, usually visible only to a naked eye. But nowadays even quartzes are designed with exceptional motifs, so observing them directly will evoke completely different emotions than when browsing digital counterparts. You'll struggle to see a picture (even if taken with a good camera) which highlights all the particles, veins, sparkles and other elements/patterns of the material. So, if you're after quartz worktops Preston Polish Granite Showroom could really ease your life and provide you with confidence and peace of mind.
The main guy to help you out on site will be Matthew, the manager of the branch and a professional worktops salesman with years of experience in the field of interior design. His knowledge regarding worktops is immense, his smile is bright and dedication boundless. Having him there, you certainly won't struggle when picking out your worktop. Feel free to ask him any question, request a quote or engage him in a discussion on which is better: quartz or granite.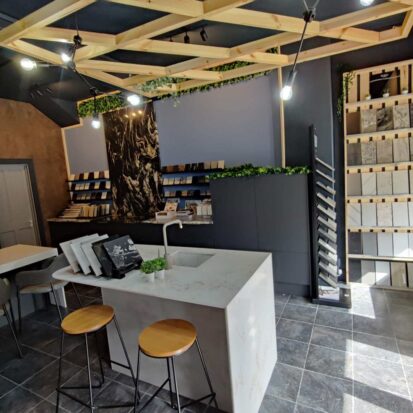 Matthew will help you choose a colour (using a wide pallet of granite, quartz and ceramic samples), gather your plans, details and provide you an instant quote. It's as simple as that. So if you're located in Preston, Blackburn, Blackpool or surrounding Lancashire areas, feel free to pop into the new place. You will no longer have to drive down all the way to Salford, Manchester to envisage the real-life stone that could end up in your Preston kitchen for many years to come.
Visit us in Preston!
If you've been looking to cooperate with Polish Granite, use our services or purchase stone materials like ceramic worktops Preston will be now your first place-to-go! Everyone is welcome to come round and look for whatever they desire – the Preston sector is open 6 days a week, usually from 9-5, so if you struggle to visit us during the week then the weekend will always be available.
There's also no need to book appointments, just come in and explore, inspect, choose and receive the price plan! The later formalities, such as templating & installation date can also be decided on the day of your visit. So, don't hesitate, bring your kitchen plans and pay us a visit!
Not only kitchen tops!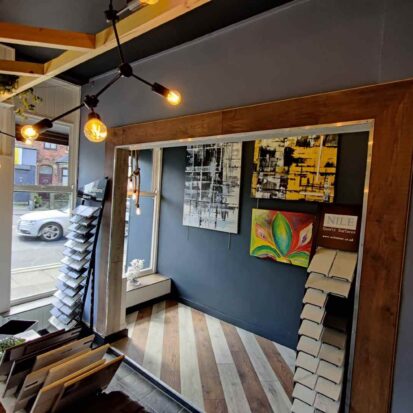 Keep in mind that we are also dealing with other projects than just kitchen worktops. If you're thinking of cladding your patio with burgundy quartz, embellishing your bathroom with grey ceramics, adding some stone windowsills for you bedroom windows or fitting your dining table with black granite Preston Polish Granite branch will help you with all your needs, demands or requirements. In fact, the entire showroom is cladded with stone to showcase the capabilities of this material.
Showroom Location:
415 New Hall Ln,
Preston,
PR1 4SY
Contact Number: 01772 584588