Ceramic worktops - elegant sintered-stone that applies to virtually any home design
EMBELLISH YOUR HOME WITH CERAMIC WORKTOPS
Ceramic worktops – the thinnest, most durable stone worktops on the market
Sintered Stone is this generation's most innovative, synthetic surface product. Commonly referred to as 'ceramic', this stone is made through the complex process of sinterisation, which grants these slabs an ultra-resistant quality.
Simply put, they offer unparalleled durability, style, and performance. If you're looking for a worktop that can withstand even the toughest staining, impacts, or daily wear and tear, but above all will stand the test of time, look no further than ceramic.
What makes ceramic kitchen worktops so popular?
Our suppliers (Dekton, Neolith, Marazzi) boast this high-quality material and deem it an 'ideal solution for intense cooking environments' - a statement our customers can vouch for.

This stone can resist intensely high temperatures, scratching, or liquid absorption. No boiling oil, acid, radiating heat, or razor-sharp knives will affect the structure of ceramic worktop surfaces. Best of all, it is a stylish and modern product, available in hundreds of intricate colours and designs.

Both domestic environments as well as public spaces benefit from this hard-wearing solution, used as stunning cladding for worktops, reception desks, or shopping centre floors.

Contact us today to learn more about our ceramic worktop products and find out how we can transform your kitchen into the space of your dreams.
ADVANTAGES OF CERAMIC WORKTOPS
FLEXIBLE RANGE OF THICKNESSES
– Ceramic worktop slabs are available in 4mm, 6mm, 8mm, and 12mm thicknesses. Therefore mounting these ultra light surfaces upon fragile units, ceilings, doors, fireplaces, radiators, frames, facades or even appliances is not only possible but also completely safe.
– These mounting solutions offer a whole new field of play for fans of stone. When it comes to home decoration, the exclusive sintered-stone technology opens an unimaginable spectrum of possibilities…
– Ceramic worktop solutions in a kitchen setting are not only enhancing the cleanliness standards – their virtues increase the efficiency of our cooking.
– Their superior resistance to scratching, staining, blemishing, and general abrasion renders them an ideal product for domestic use. On account of this incredible surface functionality, ceramic renders chopping boards or insulation pads obsolete, saving us that precious counter space.
– When ceramic graces your kitchen, placing hot pans directly on the solid surface won't be a problem. Meanwhile, rolling out oily dough on the ceramic kitchen worktop surface, before pressing sharp cutters to form biscuit shapes, leaves your ceramic worktop completely unscathed. The resistance properties of ceramic surfaces are unparalleled; their unique longevity is undisputed and guaranteed.
– Cleaning a kitchen worktop surface has never been easier. The additives imbued in the ceramic stone allow the stone to repel moisture, grime, liquids, or smudges (even the dry ones).
– Once you've finished chopping your veggies, cooking with splashing oil, or spilling pancake batter on the counter, all you'll require to clean the kitchen worktop surface will be a damp cloth and a dollop of soap. It's as simple as that.
– The liquid-repellent properties of sintered-stone help to dispel our inherent anxiety about staining the worktops. Worries of late-night scrubbing too become a worry of the past. Ceramic worktops remain hygienic at all times and very little effort is required to maintain them. Regardless of the frequency of use, or time owned, ceramic kitchen worktops never lose their original, mint condition.
– Besides the abundance of mesmerising colours (some completely exclusive to this product), ceramic worktops are also copious in available textures.
– Riverwashed, Slate, Decor Polished, Lux, Polished, Satin, Lithos, Smooth Matte, Vesuvio, Ultrasoft, Silk, Natural Honed, Dune, Textured Matte, Nano Polished, Boheme, Arena – these are only some of the varieties of textured finishes. Brands like Lapitec, Dekton, Marazzi, Techlam, or Neolith each offer a different finish alternative.
– Once again, by widening the selection of textures, the supplier brands have elevated the status of sintered stone into a branch of pure exclusivity, granting you, the customer, so much more choice. Now, there's even more room for experimentation: contrasting the black kitchen worktops (honed to a Dune texture), against the sleek, Nano Polished white feel of the ceramic-clad floor. A feast for the eyes.
– Similarly to other synthetic worktops, sintered-stone products are available in hundreds of colours, varying widely in composition. Anything from homogenous colours to patterned designs (containing veins, particles or streaks) may be selected.
– Without a doubt, our bestsellers are: Iron Corten, Beton or Marquina. Stunning materials that are yet to be replicated in the worktops sector.
– Out of all mainstream ceramic worktop supplying companies, there are roughly 200+ colours currently available for purchase. This makes ceramic material the second product among stone varieties with the most extensive colour palette. Naturally, after decades on the market, the colour-rich selection of conglomerate quartz tops the ranks.
RESISTANCE AGAINST HEAT AND UV LIGHT
– One of the most esteemed characteristics of ceramic worktops is their incredible resistance to high temperatures, burning, or scorching. By virtue of sinterisation (i.e. use of high temperatures/pressures), sintered-stone can be subjected to hot pots & pans, without sustaining even a tiny blemish.
– This is the primary reason ceramic kitchen worktop materials are so frequently utilised in restaurants, where direct contact between boiling pots and pans and the kitchen worktop is a norm. Chefs even have the confidence to caramelise their crème brûlée with a blowtorch facing the ceramic worktops.
– If that wasn't enough, ceramics resists all UV radiation, meaning it doesn't discolour, fade or lose its integrity. Between granite/quartz, it's sintered-stone which is likely the best suited material for outside projects e.g. patio cladding, frequently washed by sunlight.
Where to browse our available stone-worktops colours?
Access our ceramic worktops product collection via the links below: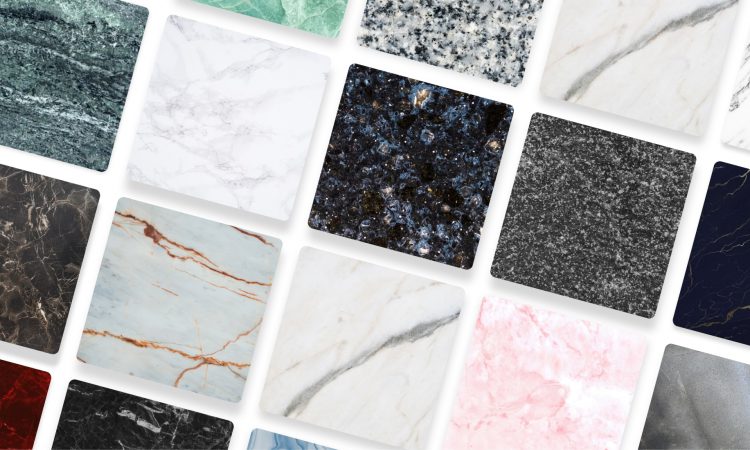 Check out our unique Samples Gallery
Show more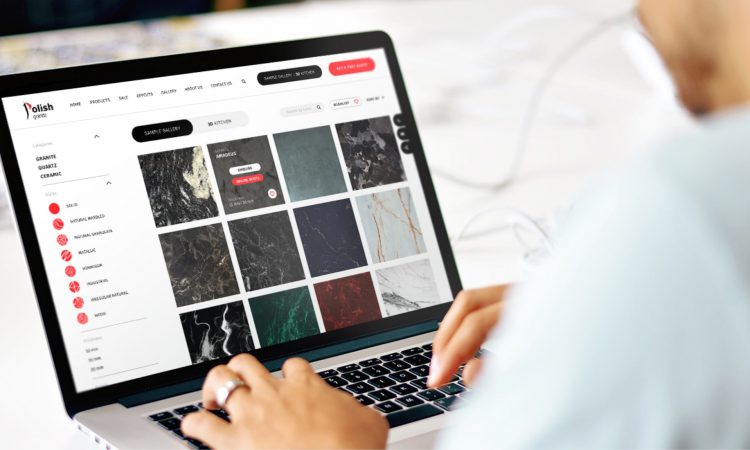 Utilise our innovative Online Quote system
Show more