Ceramic worktops - a classy sintered-stone that applies to virtually any design
EMBELLISH YOUR HOME WITH CERAMIC WORKTOPS
Ceramic worktops – the virtues of thinnest stone-worktops on the market
Sintered Stone, commonly known as ceramic, is made through the process of 'sinterisation'. In other words, the slabs are created by exposing the blend of a number of ingredients (pigments, raw materials, chemicals & particles) to intensive drying, pressure and temperatures.
Why ceramic kitchen worktops are the #1 ever-lasting worktop product?
This process of creation not only enables ceramic products to withstand intensely high temperatures, fire, liquid absorption and even resist heavy impacts. Companies supplying ceramics boast a high quality material that is theoretically an ideal product for intense cooking environments. No boiling oil, no acid, no heat radiating will affect its structure. Neither will knives that can stab, cut and slash the ceramic worktop surfaces.


Due to such advantages of sintered-stone worktops, ceramic and quartz alike are daily implemented into thousands of kitchens across the whole UK: both casual domestic environments and restaurants, where the stone must match the demand of intensity and rigorous cooking.
ADVANTAGES OF CERAMIC WORKTOPS
FLEXIBLE RANGE OF THICKNESSES
Ceramic worktop slabs are available in 4mm, 6mm, 8mm (only for some suppliers) and 12mm thicknesses. Therefore mounting them upon fragile units, ceilings, doors, fireplaces, radiators, frames, facades or even appliances is now plausible and completely safe. This offers a whole new field of play for fans of sintered-stone and opens up a wide spectrum of possibilities. If you wish to have your entire kitchen panelled in ceramic material, your flooring done, your walls and bathrooms cladded, you only need to request it from us. Opting for solutions like 40mm laminate or natural wood standard is a thing of the past.
Ceramic worktop solutions in a kitchen are not only enhancing the cleanliness standards, but their virtues increase the efficiency of our cooking. Their superior resistance to scratching, staining, blemishing and general abrasion renders them an ideal product for domestic uses. Thanks to the incredible functionality of such surface, ceramic allows us to minimise the use of chopping boards, place hot pans directly on the solid surface, we can safely use the kitchen worktop surface to roll out our dough or use the cutters to cut-out patterns within. On account of these ceramic worktops resistance properties, the possibilities become endless.
Once you've finished chopping your veggies, cooking with splashing oil or spilling cocktail ingredients on the counter – all you'll require to clean the kitchen worktop surface to a pristine level will be a damp cloth and a dollop of soap. Thanks to the infused liquid-repellent properties of sintered-stone (meaning no regular sealing is required), you will never have to worry about scrubbing your kitchen worktops again, or staining them for that matter. Ceramic worktops remain hygienic at all times and very little effort is required to maintain them. What's more, you'll be guaranteed protection from harm at all times, as ceramic kitchen worktops never lose their original, mint condition.
Apart from the colours, ceramic worktops are also copious in amount of textures. Riverwashed, Slate, Decor Polished, Lux, Polished, Satin, Lithos, Smooth Matte, Vesuvio, Ultrasoft, Silk, Natural Honed, Dune, Textured Matte, Nano Polished, Boheme, Arena – these are all name varieties of available textured finishes. Brands like Lapitec, Dekton or Neolith offer such unparalleled finish selection.
VASTNESS OF COLOUR COLLECTION
Similarly to other synthetic worktops, sintered-stone products are available in hundreds of different colours, varying widely in composition. Anything from plain colours to patterned (containing veins, particles or streaks) may be purchased, most famous exemplars being: Iron Corten, Beton or Marquina. Out of all mainstream ceramic worktop supplying companies, there are probably around 200+ colours currently available for purchase, making ceramic material the second most colour-rich product after the extensive palette of conglomerate quartz colours.
RESISTANCE AGAINST HEAT AND UV LIGHT
One of the most esteemed characteristics of ceramic worktops is the incredible resistance to high temperatures, burning and scorching. By virtue of ceramic creation process (i.e. use of high temperatures, pressures and of course the properties of the stone themselves) sintered-stone can be subjected to hot pots & pans and not even sustain a blemish. This is the reason these kitchen worktop materials are so frequently used in restaurants, where placing boiling pots and pans on the kitchen worktop is a norm or using a blowtorch a standard. Not only that, ceramics resists all UV radiation, therefore out of granite/quartz, it's this material which is in fact best suited for the outside projects, especially in projects that are frequently washed by sunlight.
Where can I browse the available quartz worktops colours?
There are two options to browse through our collection: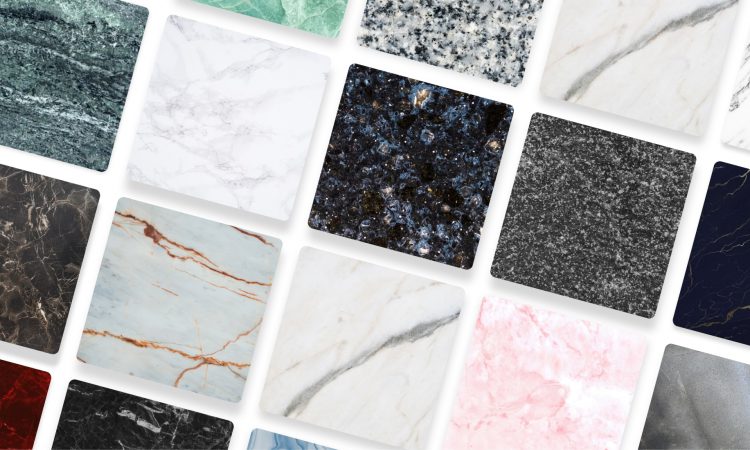 Check out our unique Samples Gallery
Show more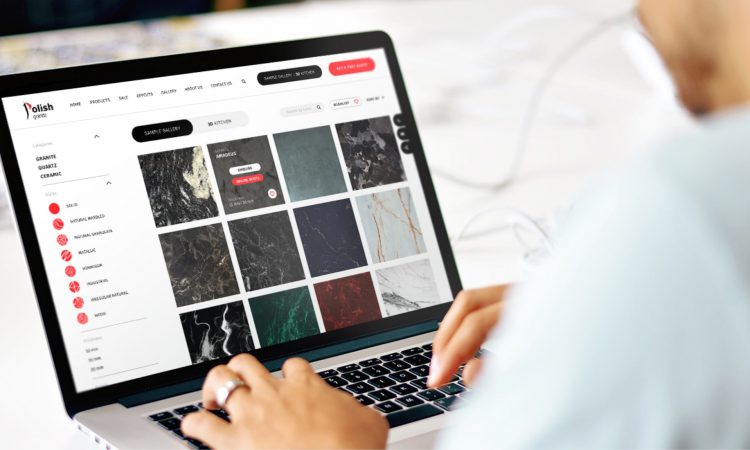 Utilise our innovative Online Quote system
Show more