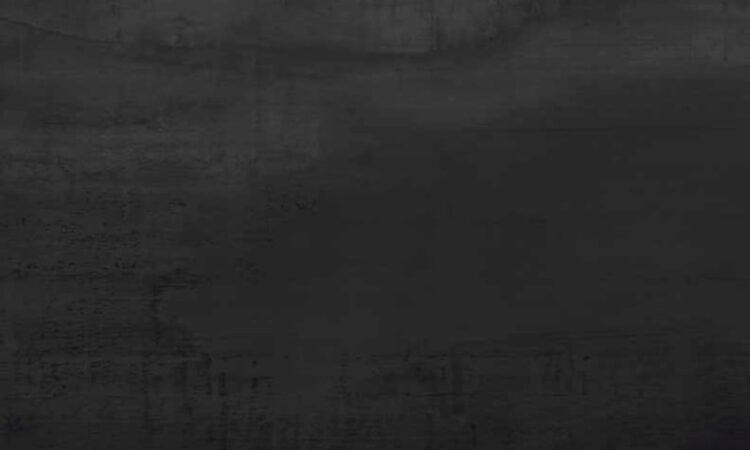 Iron Metal Dark by Marazzi Ceramic
Metallic effect
Iron Metal Dark Ceramic Material Description
Iron Metal Dark is a black, dark grey ceramic material that comes in a matte texture. It is supplied to Polish Granite by Marazzi company specialising in stone slab production.
Why Iron Metal Dark is the perfect material for stone kitchen worktops?
Thin, durable and incredibly tough stone surfaces like the black, dark grey Iron Metal Dark ceramic worktops make for a great alternative to granite and quartz. Not only are they just as sturdy and long-lasting as other stone worktops, these surfaces are exclusively available in 12mm thicknesses (6mm and even 3mm may be obtainable upon request). This means the realm of new applications unlocked for these lightweight products is extremely broad, encompassing vast projects. From wall cladding to layering kitchen cabinets, ceilings or even furniture.
Sintered-stone, commonly known as ceramic or porcelain, is predominantly utilised for kitchen worktops. It's the supreme properties that truly make them stand out. Ceramic worktops are exquisitely simple to clean and maintain; they can withstand mechanical damage; but above all, their heat resistance is matched by granite alone. After all, these products are wrought by the fusion of vast additives: powdered quartz, ground minerals, waste raw materials and other heat-resistant particles. As such, the boiling water, hot oil, burning pots and pans won't bring ceramic worktops any harm.
The metallic effect Iron Metal Dark kitchen ceramic worktops are made to provide its users comfort and an ease of cooking. Their sole purpose is to withstand and endure the risks brought about by everyday use of kitchen facilities. Today, ceramic kitchen worktops are one of the strongest kitchen countertop options on the market. And a remarkable decor alternative to fragile paint, tiles or wallpaper.
What thicknesses are available for Iron Metal Dark?
The slabs of Iron Metal Dark by Marazzi are available in 12mm thicknesses. This stone material depth is ideal for multiple applications. From big projects like kitchen worktops, paving, flooring & wall cladding to smaller installations of coffee tabletops, dining tables or windowsills. Surfaces of this depth are manufactured in bespoke fashion, tailor-made to complete even the most demanding projects.
Any stone surface available in 12mm (or under) is also ideal for wall, kitchen cabinet or even furniture cladding. These thin surfaces are equally as strong as their thicker counterparts, except their weight is severely reduced.
Consequently, they are superb products used to clad ceilings, walls, stairs as well as bathtubs, bathroom equipment, swimming pools or other waterproofed areas. Thanks to their low-weight attribute, they are likewise utilised to decorate furniture, or more commonly kitchen cabinets. These fragile elements benefit from the low mass as their delicate hinges and fittings don't buckle under the weight. Meanwhile they are continuously protected from dirt, grime, or unintentional scratches, making them very desirable.
What makes Iron Metal Dark so unique?
Product colour description:
Black materials, like Iron Metal Dark by Marazzi above, are extremely popular in the quartz and granite worktops industry. Primarily because this is a universal colour. Black brilliantly contrasts white & green cabinets or grey floors. It is a colour that emboldens your kitchen and manifests the strength inherent to this stone product. Black resembles depth, a crevice, a black hole. It's a deceptive colour that seems plain, drab and intimidating in our minds, but when applied to a piece of furniture it inspires a sense of awe and wonder.
Dark grey tones of this Marazzi Iron Metal Dark kitchen worktop material are synonymous with modernity and contemporary trends. Dark grey used to be associated with dull, stormy clouds or bland concrete, but for some reason, over the last decade, this hue really came to prominence as definition of trendiness. Whether you have white, cream, black, purple or even grey cabinets, this shade will suit them all. Dark grey worktops are all-embracing materials that slot perfectly into any environment, irrespective of surrounding kaleidoscope of lively colours.
Material structure & composition:
The metallic effect, a feature of Iron Metal Dark, has only been a recent invention, commonly applied to ceramic tops. The effect gives off a rough, rusty, worn look, ideal for interiors with an industrial feel, but not only. It complements traditional kitchens that utilise wood, stone and raw metal for decorative purposes. This worktop style is meant to stand out, as the breath-taking centrepiece of every interior.
Material recommended for:
Traditional & contemporary interiors,
Wall & floor cladding,
Vintage kitchens decorated with wood & stone.
What textures/finishes is this product supplied in?
'Matte' finish of the black, dark grey Iron Metal Dark by Marazzi is defined by the rough-to-touch texture. Our matte products are deprived of the glossy reflection, the customary quality of most granite worktops and quartz worktops. Instead, they are characterised by a coarse, unpolished layer, more representative of natural stone surfaces. Thanks to their unique 'organic' texture, matte surfaces are made for those who appreciate the unrefined, cool feeling of stone.
About Marazzi
One of the main producers of ceramic in the stone surface industry is Marazzi. Their 'The Top' collection is filled with fascinating designs, namely the metallic effect Iron Metal Dark, that absorbs your attention and captivates the mind. Marazzi's palette is rich in organic styles, like veins, that stand out from the vibrant background colour. Other materials look as though they were hewn right from a marble or granite rock.
Marazzi lead when it comes to convincing imitation of natural stone. And not by coincidence. Ceramic worktops, especially those containing organic themes, top the current trends. They are fashionable and accommodate almost all environments. Traditional & modern; commercial & residential. Marazzi prioritise the need of the people and adjust themselves to those demands, meticulously studying developments in design, architecture, and lifestyle. Finally, they set the benchmark. And they set it high.
Currently, they sell state-of-the-art products. Manufactured by us into tiles for cladding, porcelain panels for flooring, and of course astounding ceramic worktops – sophisticated kitchen countertops; an amalgam of technical performance and style.
How our customers rate Iron Metal Dark
Reviews