Granite worktops - timeless, natural stone, ideal for kitchen surfaces
Embellish your kitchen with Granite Worktops
Granite worktops –  the beauty of natural stone in your kitchen:
Granite is an igneous, volcanic rock that solidified millions of years ago in a process of magma cooling and crystallising. These processes were happening across the globe when volcanoes were widespread and highly active. As such, composition of granite varies extensively – some granites, like Absolute Black, can be uniformly black and are native to Asia, predominantly India. Other granite rocks, like Blue Pearl are formed of blue, clear and reflective minerals and can be found in Norway's highlands wherein it's quarried. The structure of any granite will depend strongly on the circumstances, cooling processes and properties of amalgamated liquid magma – thus available granites are completely unique across every continent.
Granite kitchen worktops: Why are they #1 stone worktops on the British market?
Granite has been used as decorative resource in external and internal projects since antiquity. Humans are naturally attracted to granite - it's strong, durable but most of all beautiful. No doubt this desire carried over to modern times as this product is consistently utilised as part of domestic architecture and interior design. Whether in form of kitchen worktops or vast cladding projects, granite is integrated into more and more households each year. Not only because fashion for mottled, hard-wearing stone still stands, but also because - contrary to popular belief - granite is very affordable.

Polish Granite is always ready to deliver you any of the 60+ varieties of granite work tops, allowing you to implement any stone colour within your home. Whether you pine for stunning Emerald Pearl or Verde Ubatuba - we can supply it all. The process is very simple: Choose your favourite granite worktops colour within our Sample Gallery, either get in touch via phone or email, send us your kitchen plans via message, receive a quote, and we'll book you in for template & installation!


Advantages of granite worktops
Staining or de-colouring is a constant threat to your surfaces. Whether it be during cooking: using oils, vinegars or citrus ingredients – these are all harsh liquids that impact your worktop. However, with granite, you won't have to worry about any of those problems as the material repels all liquids and prevents staining – but remember, frequent impregnating your kitchen worktops with a special sealant will be necessary to guarantee non-porosity!
ULTRA SCRATCH & IMPACT RESISTANCE
Granite is essentially a solidified, hard rock able to withstand virtually any wear and tear it 's daily subjected to. It's therefore a perfect product for your kitchen worktops, where blades, knives, utensils and appliances are constantly being shuffled across the surface. You may go as far as slicing your veggies on top with a sharp object or dicing your steak with a knife – granite will combat any sign of damage.
FIREPROOF & HEATPROOF QUALITY
Granite's resistance to fire and heat is unparalleled. The stone was created with help of both, so naturally high temperature is a part of its integrity. With granite you'll be free to put boiling pans, hot plates, even oven trays on the kitchen worktops surface – nothing will scorch it. The same goes for melting your marshmallows or crème brûlée with a blowtorch – you need not worry about harm being done to your granite worktop.
Granite worktops are sleek, glossy and smooth so wiping down any dirt, grime, grease or stains becomes effortless. There's no need for a detergent – all it usually takes is a bit of damp cloth + soap, a single wipe . . . and voila! Disposing of any blemishing or even hard staining will be a quick and undemanding task, enabling you to take more pleasure out of cooking.
The resistant virtue of granite and the high-quality, flawless polish means that no food will enter cracks, gaps or crannies of the worktops. Granite is therefore rendered essentially bacteria-free. Plenty other materials, such as wood or laminate, crack, warp and split over time, especially when exposed to water-absorption. Such deformities may seem innocent, but it's where food easily hides and grows in abundance. Granite benefits prevent that from happening. It's well-nigh indestructible nature allows a granite worktop for kitchen to structurally remain flawless for decades, enabling you to constantly keep the countertops hygienic, sterile and debris-free.
No UV Radiation, rain, ice, snow or critical temperature changes will impact the texture, structure or original colour of granite. This makes granite an ideal resource for external cladding, BBQ kitchen worktops, patio surfacing etc. You will never have to worry about your granite rifting, splitting or fading in colour – it will remain pristine through even harshest of weather conditions and retain the organic, beautiful quality it had the day you received it.
Where can I explore the available granite worktops colours?
You have two options to browse through our collection: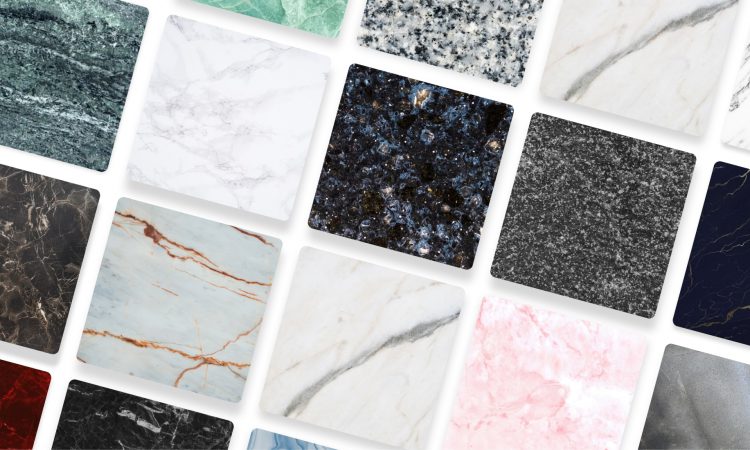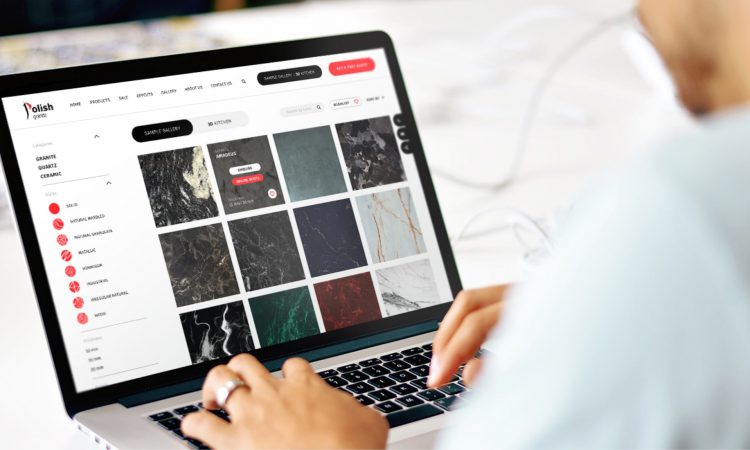 Utilise our Online Quotation system
Show more