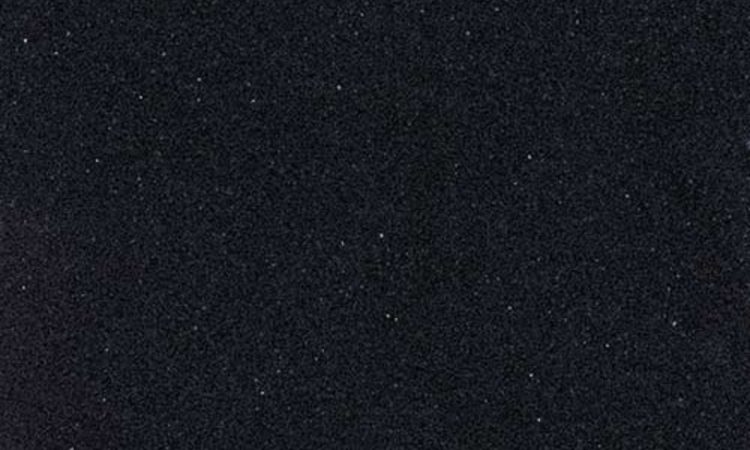 Indian Jet Black by Levantina Granite
Large grained
Small grained
Indian Jet Black Granite Material Description
Indian Jet Black is a black granite material that comes in a honed & polished texture. It is supplied to Polish Granite by Levantina company specialising in stone slab production.
Why Indian Jet Black is the perfect material for stone kitchen worktops?
Sturdiness, longevity and incredible heat resistance define granite worktops. Granite is a natural, volcanic rock full of compressed, melted and cooled down minerals that imbue this material with the renowned toughness. This is predominantly why granite is utilised for kitchen worktops, where cooking is constant and a threat of potential damage always looming.
With black Indian Jet Black granite kitchen worktops, you won't have to worry about scratches or indents – even the sharpest knives cannot impact the integrity of granite. The same applies for intense heat. Granite can withstand even the highest temperatures, so the worktop can easily work as a stand for that boiling pot of soup or the red-hot oven dish, with no damage inflicted.
If regularly impregnated, the large grained & small grained Indian Jet Black granite worktops also become water resistant. That means they will never warp, unlike wood or laminate worktops, nor stain or discolour. In almost every way, kitchen granite worktops are superior surfaces that aren't only beautiful (as the sample above signifies), but are also functional tools that provide aid in the everyday kitchen life. Polish Granite are here to customise and adapt your natural stone into virtually any project. The possibilities for granite uses are infinite – this applies both to indoor and outdoor designs.
What thicknesses are available for Indian Jet Black?
The slabs of Indian Jet Black by Levantina are available in 20mm or 30mm thicknesses. This stone material depth is ideal for multiple applications. From big projects like kitchen worktops, paving, flooring & wall cladding to smaller installations of coffee tabletops, dining tables or windowsills. Surfaces of this depth are manufactured in bespoke fashion, tailor-made to complete even the most demanding projects.
What makes Indian Jet Black so unique?
Product colour description:
Black materials, like Indian Jet Black by Levantina above, are extremely popular in the quartz and granite worktops industry. Primarily because this is a universal colour. Black brilliantly contrasts white & green cabinets or grey floors. It is a colour that emboldens your kitchen and manifests the strength inherent to this stone product. Black resembles depth, a crevice, a black hole. It's a deceptive colour that seems plain, drab and intimidating in our minds, but when applied to a piece of furniture it inspires a sense of awe and wonder.
Material structure & composition:
Large grains scatter over the Indian Jet Black surface like grains of earth. This structure is ideal for lovers of plain colours, but not uniformly bland. The large grains add depth and sense of texture to the usually polished stone surface. This composition is perfect for minimalistic interiors that lack diversity. The same applies for floors that easily get dirty, as this effect helps to mask any unsightly grime and dirt.
Material recommended for:
Chopping boards,
Stairs,
Fireplace surrounds.
Small grains, a feature of this Indian Jet Black worktop product, add a stoney, rough effect to the smooth surface. It's a fantastic way to pick a generally plain-coloured product without it appearing lifeless or lacking dimension. Our fine-grained materials are very popular due to their universality. Whether it's your bathroom, kitchen, utility room or stairwell, this product may be applied to any home setting. Furthermore it masks signs of grime, mud or muck – perfect for those patio floors!
Material recommended for:
Stairs & step cladding,
Bathroom worktops & vanity tops,
Utility room tops.
What textures/finishes is this product supplied in?
The black Indian Jet Black by Levantina is available in the 'honed' finish. This means a rugged texture with minute lumps – like the slated, treaded floor in a town-centre plaza, abraded by a host of feet over decades. Or stone on the riverbed, eroded, but not entirely polished. The honed texture is applied to products, like the one above, in order to imbue them with an organic quality. Many of our customers purchase stone worktops in honed, to complement other 'raw' elements in their kitchen, like timber, slate etc.
The black Indian Jet Black by Levantina can be supplied in a 'polished' texture. This means a scintillating gloss that beautifully reflects the light and highlights the true colours & pigments embedded within the product. The polished texture is one of the most popular surface finishes, mostly present among quartz worktops and granite worktops, although ceramic suppliers also adopt this finish for their stone slabs. These surfaces are easy to clean and prevent all liquid absorption.
About Levantina
Levantina is a Spanish company, first founded in 1959, that specialises in the quarrying, distribution and sale of granite slabs, namely the large grained & small grained Indian Jet Black. Their main UK base is in Rotherham, where they arrange most nationwide shipment.
At present, the company supplies us with around 60 granite hues. You may pick anything from groovy, multicoloured patterns and abstract themes to colours more uniform in structure. Your selected slab is then transformed by our manufacturers into an array of possible projects. Our customers order Levantina products for granite worktops, flooring, wall-cladding and vast other applications. Wherever durability, reliability and strength of solid surfaces is required.
Besides natural stone, Levantina are developers of innovative synthetic surfaces named Techlam. Ceramic, porcelain materials that are a true delight to the eyes, and whose application range is even more extensive. Currently the Techlam palette extends to as many as 50 spellbinding hues and their incredible resistance is a testament to Levantina's understanding of trends, customer demand and the general kitchen worktop market.
How our customers rate Indian Jet Black
Reviews