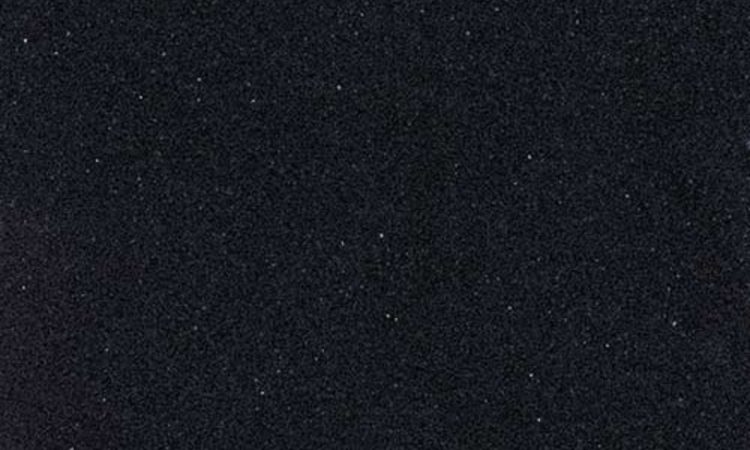 Indian Jet Black
Large grained
Small grained
If you are looking for granite countertops with great versatility, then Indian Jet Black granite should be your choice. Black is a colour that beautifully suits every other colour, giving you an unlimited amount of design options for the rest of your kitchen space. But what's more important: black is a timeless, classic colour that will never look anything less than gorgeous.
The complete black colour of this granite means that your worktops will possess a completely uniform appearance, and it's constant colouring gives you a lot of options for the rest of the kitchen. Indian Jet Black granite works brilliantly with cabinetry of any colour, and you have so much choice when it comes to backsplashes and walls because there are no additional tones to take into account. Whether you're going for a traditional or modern look of your kitchen, choosing Indian Jet Black granite is one of the wisest granite options.
Choosing granite for kitchen countertops is an excellent choice for a number of reasons. While it is generally a more expensive purchase than other options such as natural wood or laminate worktops, granite is much more durable and long-lasting, giving you better value for your money. Granite worktops are extremely heat-proof and water-resistant so they will hold up well against any kitchen mishaps, not to mention they are very hard to chip or scratch. They also require little maintenance to keep them in good shape – on account of their sleek texture you'll get rid of stains, grime of grease at a instant. You very unlikely to find yourself having to pay for replacements as a result of damages thanks to their durability. This certainly isn't the case for wooden or laminate worktop counterparts.
Granite countertops also have the additional benefit of adding value to your property, a factor which is especially useful if you can see yourself selling your home in the future. Homes with granite countertops are incredibly desirable and you can make a greater profit with them installed.
Indian Jet Black granite is a fantastic choice for your kitchen countertops no matter what look you have in mind for your final design. The classic black colour leaves you with plenty of choice for the rest of the room and your countertops will surely look sensational once they are installed. Some people do find that their granite may not work when they decide to redecorate again, but that will certainly not be a problem with this granite and we are sure that you will adore it for many years to come!
How our customers rate this product
Reviews