Add a touch of stellar elegance to your kitchen with the best conglomerate surfaces: Quartz worktops
EMBELLISH YOUR KITCHEN WITH QUARTZ WORKTOPS
Quartz worktops at low cost. Call us today to get an exclusive Quartz kitchen worktops discount!
The man-made nature of quartz means these products are manipulated during production to guarantee maximum satisfaction.
Engineered stone is created with the sole purpose to withstand even the harshest conditions and challenges modern kitchen worktops are subjected to daily.
Why quartz kitchen worktops are the superior worktop material?
Engineered quartz is composed of vast ingredients. Despite holding the label of 'synthetic product' it's actually created from a mixture of natural quartz (roughly 90%), resin (4-6%) and polymers (e.g. pigments) or additives (e.g. minerals, particles) that make up the remaining structure.

The amalgamation of these elements means that quartz becomes almost indestructible, able to withstand scratching, abrasion, staining, decolouring or general wear and tear.

As a result, quartz worktop aren't just designed to refine the aesthetic decoration of your home; they are practical, functional tools enabling you to get the most out of daily cooking, eliminating the anxiousness of causing damage to your quartz surfaces.
ADVANTAGES OF QUARTZ WORKTOPS
STAIN RESISTANT & NON-POROUS QUALITY
Engineered quartz surfaces are made to withstand. Their properties (combination of quartz, resins and polymers) makes quartz stone one of the most enduring materials on the market.
No liquid, no matter how harsh, will penetrate its surface, and best of all, in contrast to granite worktops, quartz does not require sealing. The product is saturated with liquid-repellent agents during its production, therefore the stone surfaces counter all spillages. With quartz, you'll be able to forget about staining, warping or de-colouring.
ULTIMATE SCRATCH & DAMAGE RESISTANCE
The scratch resistant & impact resistant characteristics of quartz surfaces make it one of the most desired kitchen worktop products on the market. Various quartz worktop brands like Silestone, Compac, Fugen or CRL Quartz have perfected their products, making quartz of the highest quality; a true hard-wearing repellent of the daily kitchen grind.
Quartz worktops may be used as chopping boards themselves, as no sharp blade will subject it to scratches, dents or abrasion. Likewise, if you're clumsy, you don't have to worry about dropping your pots and pans, as quartz worktops do not chip, withstanding almost all impact.
STRAIGHTFORWARD MAINTENANCE
Quartz is an essential material for fans of clean, hygienic and generally protective surfaces. As they are covered in a sleek, polished texture, wiping them down with a single cloth + soap will be effortless – no other form of maintenance (for example scrubbing with special agents) will be necessary.
Even heavy liquids like wine, coffee and grease detach from quartz surfaces at once, despite being left behind to dry over night. Quartz worktops are also friendly for kitchens frequently occupied by children, as all fingerprints, marker pens, stains and grimes can be instantly – and effortlessly – removed.
Likewise, since quartz does not scratch, split or sustain general damage, there will be no way for food particles to stuff these disfigurements – this ensures a hygienic, protected quartz worktop surface.
What's more, many suppliers create quartz slabs that are layered with a non-porous, anti-bacterial coating, turning your quartz worktops into sanitary, practical work surfaces. On account of such virtues, chopping food on the stone worktops will ensure your food is safe to consume.
WIDE RANGE OF COLOURS & FINISH TEXTURES
No matter what brand of quartz you'll select (CRL quartz, Silestone Cosentino, Fugen, Compac, Caesarstone etc.) you'll always have a wide palette of quartz worktop colours to select from . There are currently approximately 500+ quartz worktops colours available at Polish Granite (anything from Pietra Grey to Calacatta Gold, Carrara White or Plain Black), all ranging in vast patterns, hues, effect or motifs.
In addition, apart from the wide range of colours, quartz countertops are also abundant in an extensive option of finish textures. Vast quartz brands like Silestone or Caesarstone can offer up to four different textures: Polished, Suede, Volcano, Honed, Concrete, Rough – the final choice is left to you.
APPLICABLE VIRTUALLY ANYWHERE
Quartz worktops are so universal that they fit into any setting. Whether your kitchens are rustic, traditional or modern, quartz worktops (thanks to the massive wealth of available colours), will blend among any environment. That's also the reason why quartzes are implemented into public settings: monuments in parks, wall-cladding in corporate buildings, worktops in cafeterias, flooring in shopping malls etc.
Their superior durability is also worth mentioning here – no matter the application: flooring or worktops, their hard-wearing properties can withstand daily contact with potential abrasion, therefore their replacement will almost never be required.
Where can I explore the available quartz worktops colours?
You have two options to browse through our collection: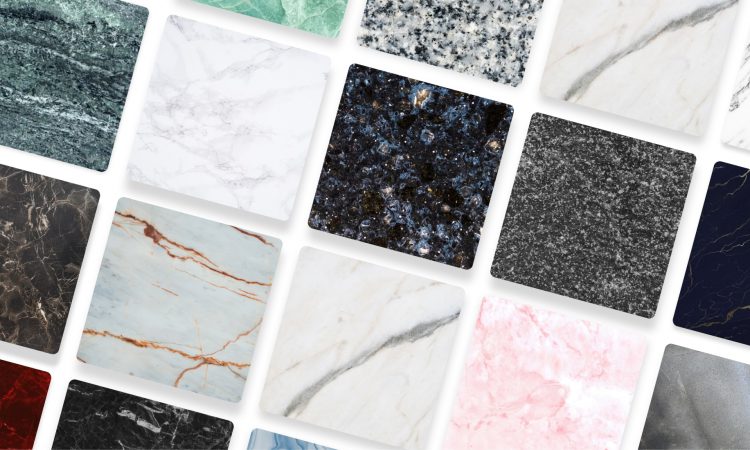 Check out our unique Sample Gallery
Show more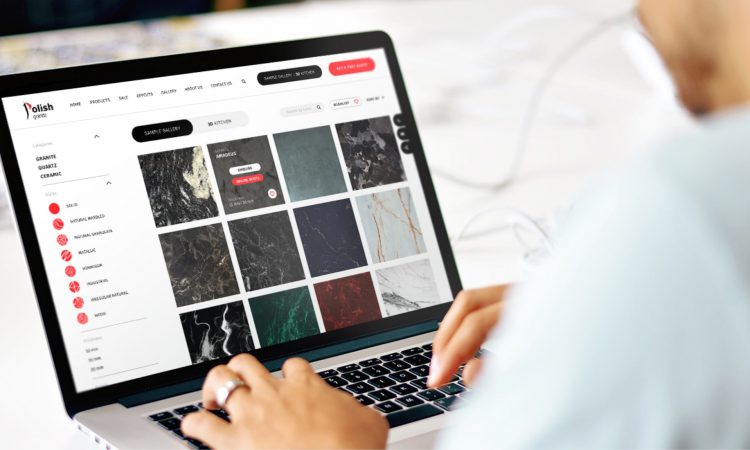 Utilise our innovative Online Quote system
Show more