Back
Longridge
Granite worktops Longridge
Operating areas:
West Yorkshire
Merseyside
Lancashire
Greater London
Dundee City
Wales
Bristol
Greater Manchester
West Midlands
Newcastle City
Cheshire
Nottinghamshire
South East
Cambridgeshire
Staffordshire
Yorkshire
Polish Granite – Offering one of the best stone worktop installations in the Longridge
The kitchen likes stones. Maybe not the first-class jewels, but dressed in granite or marble, it will make any home look chic. Which stone should you choose for your kitchen to make it elegant and easy to keep clean? Here is our suggestion.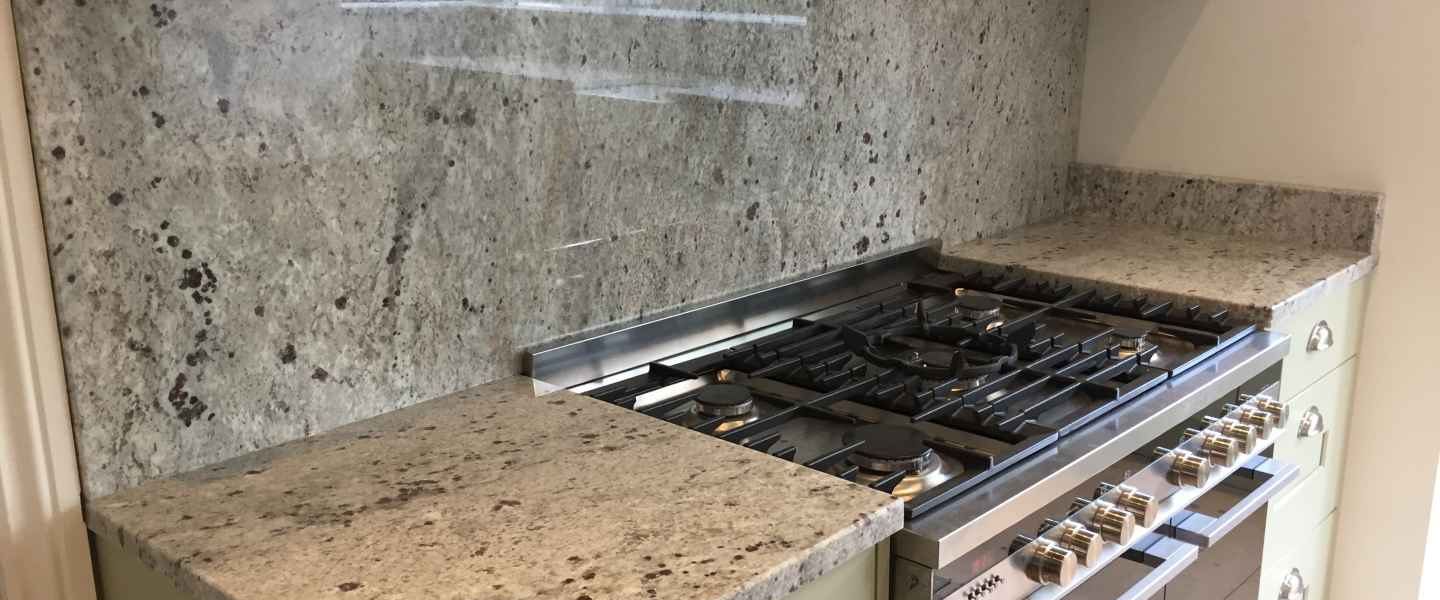 Which worktop we would highly recommend? Best granite worktops
If you want a new durable and resistant worktop in your home to serve you long and additionally beautiful, we would highly recommend granite worktops. Worktops made of granite are a fantastic solution guaranteeing us many advantages and benefits. First of all, a granite worktop Preston is an element in our house that is hard to catch up with in terms of durability. Quality granite ltd is a raw material practically indestructible, and so we can say the same about kitchen worktops made of it. Deciding on a granite worktop, we do not have to worry about mechanical damage. Well-made kitchen worktops are a solution for many years, which we, our children and grandchildren will enjoy.
Secondly, water resistance is an important consideration. Each of us is probably fed up with particle board worktops swollen from moisture. When we decide on a such worktop, we can forget about this problem. Most stones have low water absorption, thanks to which we don't have to worry about spilled water. Another issue connected with using granite worktops is the possibility of cutting products directly on them. Granite Preston is such a hard product that it is difficult to damage it with a sharp tool (whereas granite can dull a knife). However, if it gets scratched, then the defects can be difficult to remove. We should not cut directly on kitchen worktops made of softer stones, because they are very easy to scratch.
Granite worktops also have many visual possibilities, so, contrary to appearances, our kitchen worktop does not have to be boring. On the market, we have many color variants of stone and its patterns. For example, granite ltd may boast of many shades, thanks to which it is easy to choose an appropriate countertop for the whole room. We can also choose among various patterns. Here it is worth mentioning the fantastic marble, which will delight with its various patterns even the most demanding clients. Stone kitchen worktops Longridge also offer various finishing options – gloss, mat, or maybe satin finish? It is not a problem because you can adjust the finish of the granite worktop perfectly to the kitchens.
Good-looking granite worktops all the time in kitchens
One of the biggest advantages of stone kitchen worktops is their wide range of colors. Granite worktops Preston will work perfectly in fitted kitchens, in any popular style of interior design. In modern and minimalist interiors, the stone products will create an impression of coolness and spaciousness. The brilliance of new granite kitchen worktops will also help brighten up the modern kitchen. In classic interiors and retro-style kitchens, the fact that stone is a traditional material is important. Its main features include classic, durable and dignified – and also that it is being perceived as a luxury material. The brilliance and luxury of granite worktop is a good option for glamor kitchens. In rustic kitchens, good-looking stone worktops Longridge can achieve a certain roughness and apparent clumsiness typical of this style. If we use colorful and patterned granite, we will give rustic kitchens the necessary warmth. Stone worktops with a rough finish will also work well in such interiors.
Visit us on our address: 415 New Hall Lane, Preston, PR1 4SY Manchester
Do granite worktops stain easily?
Although they provide low absorbency and are resistant to the penetration of various types of dirt, it is worth remembering not to leave wet stains on the kitchen countertop. Any stains from wine, tea, or even lemon juice will not damage the kitchen worktops' surface if you remove them quickly. However, after several hours they can leave permanent discoloration, especially if granite kitchen worktops were not properly impregnated.
Granite worktop finishes – what options or services would you choose?
The work surface Longridge can be done in several ways:
Polished granite
Aged granite (antique)
Satin granite
Sanded granite (matt)
Each of these surfaces has different textures and aesthetic qualities. The performance characteristics also change with the choice of a different finish. The type of kitchen worktops' finish can vary depending on the stone.
A matte stone may seem a better solution for black granite worktops (satin, honed, and aged surface). Polished black granite surface Preston is a little harder to clean. It requires more frequent washing and impregnation. Matt stone is mostly maintenance-free. No scratches or dirt can be seen on it and it needs impregnation usually once every 5 years.
Polished stone is perfect for light granite kitchen worktops. No scratches are visible on light polished granite and it is easy to keep it completely clean. Bright stone is also often much cheaper than black granite.
Such policies make Polish Granite LTD a truly one-of-a-kind masonry
company – and the feedback we recieve proves this.
Granite and quartz kitchen worktops – what's the better product?
Quartz kitchen worktops stand out with low water absorption, high hardness, and relatively low weight. They are available in slabs of various thicknesses and sizes up to 3 meters long and 1 meter wide.
Due to their properties, they are suitable for various decorative and functional applications. Since fantastic quartz worktops are light and non-absorbent, their resistance to frost is very high. They can therefore be used as a material for building facades. This is also supported by its low weight, especially compared to natural stone slabs Longridge. The material is also quite resistant to any contamination or dirt. In contrast to some types of new stone products Longridge, such as limestone, do not need to be specially impregnated.
Quartz worktops are well suited for kitchen worktops. This is because they are resistant to chemicals contained in food products. Thanks to their hardness they are also not susceptible to scratches and chips. In this respect, they win with marble, which does not tolerate contact with various acids.
Due to their great properties, new granite and quartz products Preston are also suitable for windowsills, staircases, and bathroom countertops. However, it is difficult to say whether quartz sinters will be a better choice than stone, due to the very different properties of individual rocks. We must admit that in most cases the use of quartz sinter will be a worthwhile alternative.
Granite products prices: how much do granite worktops in Longridge cost?
The prices of granite worktops can vary depending on some key factors such as color, slab thickness, length, quality, etc. On average, you will pay £270 for a square meter of a granite worktop. Some high-quality granite worktops can even cost up to £450 per square.
Granite worktop installation and design fees can also have a clear effect on the prices of granite worktops. Since granite Preston is one of the delicate materials, it should be handled with care and the ideal way to do this is to choose the services of an experienced and professional company.
Due to their fantastic properties, quartz sinters are also suitable for windowsills, staircases, and bathroom worktops. However, it is difficult to say whether quartz sinters will be a better choice than natural stone due to the very different properties of individual rocks. We must admit that in most cases the use of quartz sinter will be a worthwhile alternative.
How to measure a stone worktop correctly?
A very important factor determining the proper making of kitchen worktops made of granite is the correct measurement. Unfortunately, even in newly built objects and buildings, we will not get great surfaces on which we could put the kitchen or bathroom worktops in such a way that they would have perfectly straight angles.
Customers deciding on a worktop expect from it a beautiful effect, which will eliminate and correct mistakes of wall or furniture contractors. Kitchen worktops are usually one of the last elements of interior finish. Usually, they are assembled after finishing the walls and settling the furniture therefore it is required that they are fitted in such a way that hypothetical shortcomings are appropriately eliminated or hidden.
Length and width of granite worktops
When measuring granite worktops, measure their length starting from the edge on one side and ending on the edge on the other side. We measure both sides of the furniture. This measure style prevents possible differences in dimensions in a situation in which the walls differ a little from the right angle. Precise measurements make it easier to assemble as well as improve the look of the entire kitchen. The next step is to determine the width of the kitchen countertops Longridge. You should take into account how much it is supposed to protrude beyond the contour of the furniture and whether it is supposed to be installed flush with the wall or rather partially recessed into the wall.
Another question is whether the vertical wall perpendicular to the granite worktop will also be made of the same material or whether will be placed there, for example, a mirror.
Rules for the proper dimensioning of granite worktops
It is assumed that the worktop should extend beyond the contour of the furniture about 5 cm. However, the great granite worktop Preston is usually protruded beyond the outline by a greater value to increase the usable area of the kitchen or bathroom. It is worth knowing that with a plate thickness of 3 cm, a granite worktop should not protrude more than 12 cm. With a greater distance, the worktops can be damaged during their use. Of course, if we decide on a worktop made with agglomarmur, that distance will be even smaller. It is worth noting that if we use a thicker stone worktop then we can automatically increase this distance.
The next step is to measure all kinds of folds on the furniture, especially when it will be U-shaped and, additionally, connected to the window sill. When dimensioning countertops, distances should be divided in such a way that the countertop consists of as few elements as possible. The divisions should be planned so that they run where we intend to place some kitchen or bathroom product such as a stove or a washbasin. The width from the opening for quality kitchen equipment should not be less than 5 cm. This is a relatively safe distance, which prevents countertops from cracking during installation or use.
How to take care of professional granite worktops?
Granite worktops Preston do not require any special maintenance. However, it is worth knowing how to take care of granite worktops to keep them in perfect condition for many years.
Firstly, it is extremely important to keep granite worktops clean every day by wiping them with a damp cloth and drying them with a cotton cloth.
Secondly, it is good to have at your disposal the cosmetics for granite. Their composition with the active substances is so composed that they do not interfere with the natural stone's structure.
Thirdly, agents containing baking soda and potash lye must not be used. They may permanently damage the granite product Preston. Dishwashing liquid is equally dangerous – if not removed completely, in contact with heat (e.g. hot pot) it will permanently discolor the worktop.
Impregnation of granite Preston is essential
Fast removal of stains, especially acidic ones (citrus juice, vinegar) is very important. Of course, these stains do not destroy the stone itself, but they can tarnish the surface of the countertop. Granite worktops Preston are polished. Thanks to that, dirt does not stick to their perfectly smooth surface so easily. However, polishing is not everything. It is worth investing in a proper impregnator. This will protect the granite tabletop against staining with intensive dyes (for example, beet juice) and the formation of scale from irregularities that were not removed in time.
Where to buy granite worktops?
To order granite worktops Preston it is necessary to choose a stone plant that deals with their implementation. These establishments then offer their clients a comprehensive service, which consists of preparing the worktop's design according to the measurements taken and the client's wishes, and then making it and installing it. Stone companies work with different stone distributors from all over the world, so each of them may have a slightly different offer. When you are looking for the perfect stone for your worktop, in that case, it is advisable to visit several different outlets to get a closer look at their offer and get a price list.
Granite worktops are also available online
Nowadays, worktops made of granite Preston can be ordered not only stationary but also online. The latter option is convenient for people who do not have any plant in the area or cannot find the type of stone they are interested in. You can order a quality worktop directly from a professional company and get a free quote as quick as possible. After accepting the quote, you will receive detailed instructions on how to measure the kitchen countertop and then submit them to the factory. You also choose the right type of stone surface or service to fit the style of the arrangement. Offers are presented directly on the company's website. After the kitchen countertop is made, it is brought to the place and installed by the stone company. If therefore, in the kitchen or the bathroom there is to be a countertop of exceptional durability and strength, as well as delighting in its appearance, it is worth choosing granite worktops in Longridge and other surrounding areas.