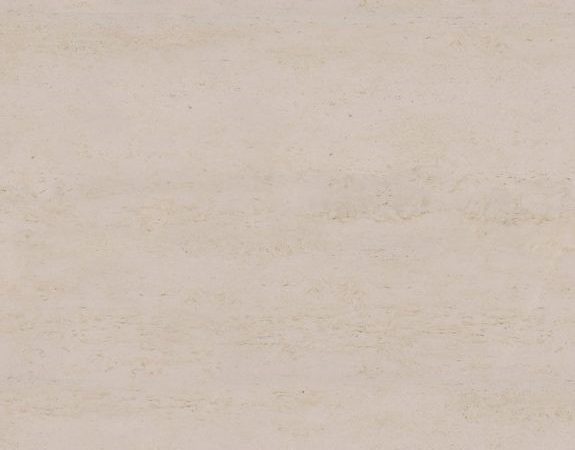 Danae by Dekton Ceramic
Wavy
Thickness:
12mm
20mm
30mm
Danae Ceramic Material Description
Danae is a beige, light grey ceramic material that comes in a smooth matte texture. It is supplied to Polish Granite by Dekton company specialising in stone slab production.
Why Danae is the perfect material for stone kitchen worktops?
Thin, durable and incredibly tough stone surfaces like the beige, light grey Danae ceramic worktops make for a great alternative to granite and quartz. Not only are they just as sturdy and long-lasting as other stone worktops, these surfaces are exclusively available in 12mm thicknesses (6mm and even 3mm may be obtainable upon request). This means the realm of new applications unlocked for these lightweight products is extremely broad, encompassing vast projects. From wall cladding to layering kitchen cabinets, ceilings or even furniture.
Sintered-stone, commonly known as ceramic or porcelain, is predominantly utilised for kitchen worktops. It's the supreme properties that truly make them stand out. Ceramic worktops are exquisitely simple to clean and maintain; they can withstand mechanical damage; but above all, their heat resistance is matched by granite alone. After all, these products are wrought by the fusion of vast additives: powdered quartz, ground minerals, waste raw materials and other heat-resistant particles. As such, the boiling water, hot oil, burning pots and pans won't bring ceramic worktops any harm.
The wavy Danae kitchen ceramic worktops are made to provide its users comfort and an ease of cooking. Their sole purpose is to withstand and endure the risks brought about by everyday use of kitchen facilities. Today, ceramic kitchen worktops are one of the strongest kitchen countertop options on the market. And a remarkable decor alternative to fragile paint, tiles or wallpaper.
What thicknesses are available for Danae?
The slabs of Danae by Dekton are available in 12mm or 20mm or 30mm thicknesses. This stone material depth is ideal for multiple applications. From big projects like kitchen worktops, paving, flooring & wall cladding to smaller installations of coffee tabletops, dining tables or windowsills. Surfaces of this depth are manufactured in bespoke fashion, tailor-made to complete even the most demanding projects.
Any stone surface available in 12mm (or under) is also ideal for wall, kitchen cabinet or even furniture cladding. These thin surfaces are equally as strong as their thicker counterparts, except their weight is severely reduced.
Consequently, they are superb products used to clad ceilings, walls, stairs as well as bathtubs, bathroom equipment, swimming pools or other waterproofed areas. Thanks to their low-weight attribute, they are likewise utilised to decorate furniture, or more commonly kitchen cabinets. These fragile elements benefit from the low mass as their delicate hinges and fittings don't buckle under the weight. Meanwhile they are continuously protected from dirt, grime, or unintentional scratches, making them very desirable.
What makes Danae so unique?
Product colour description:
The beige colour of Danae ceramic really stands out when it comes to stone worktops. Out of our entire collection (600+ hues), merely 30 are beige. Regardless, beige is a harmonious, neutral shade that pairs very well with modern, glazed cabinets. A beige worktop complements white, grey or light brown units, the latter being a highly recommended 'mocha' pairing.
The light grey colour of Danae by Dekton is without a doubt the most frequently purchased hue in our collection. This is today's trend, after all. Grey spaces no longer evoke the feeling of industrial melancholy, instead elements like light grey kitchen worktops are implemented into modern architecture because they represent novelty and minimalism. A highly sought-out, attractive colour that instantly becomes the heart of any setting. And because of its deemed universality, it pairs with almost every type of cabinet, from white gloss, through to black matte or brown, classic raw wood.
Material structure & composition:
Another 'organic' theme in our marble-look range is the wavy design, as displayed on Danae. This pattern is distinguished by (as the name suggests), wave-like features that stream across the slab. Like dunes in the desert or undulating waves cleaning a sandy beach. This material is strongly recommended for lovers of peaceful, serene motifs as part of their home design.
Material recommended for:
Flooring,
Fireplace surrounds,
Bathroom & utility room tops.
What textures/finishes is this product supplied in?
The 'smooth matte' texture of the beige, light grey Danae colour is distinctively applied to stone ceramic surfaces by Dekton Cosentino. This finish has a soft matte feeling, paralleling a semi-polished stone. This texture finish is the right choice for customers who seek a bit less gloss and a lot more focus on the colour itself. Products with this 'rough' finish are suitable for rustic as well as contemporary kitchens. Moreover, they make for a great contrast against typically glossed cabinet doors.
About Dekton
Dekton is a brand of ceramic surfaces, namely the wavy Danae above. The brand was developed by Cosentino specifically for sale of ultra-compact, high-performance sintered-stone (ceramic) surfaces that revolutionised the market of stone kitchen worktops.
To this day, Dekton, among few others, is renowned for developing and introducing the material as an indoor & outdoor decorative and protective material. The resistance of Dekton worktops is known to surpass even that of quartz. The product boasts an impeccable resistance to scratching, heat and staining, making it one of the most safe and hygienic kitchen worktop surfaces on the market.
Our relationship with Dekton Cosentino was forged years ago. Now, Cosentino's warehouse is planted merely 5 miles away, where our customers go to browse big-sized slabs that allow a clearer visualisation of each product.
The slew of Dekton colours, patterns and finishes is rich and extensive. The palette ranges from magnetising marble looking hues to metallic effects and even concrete patterns. Every single product exudes splendour and magnificence, befitting of all settings, both commercial and residential.
How our customers rate Danae
Reviews