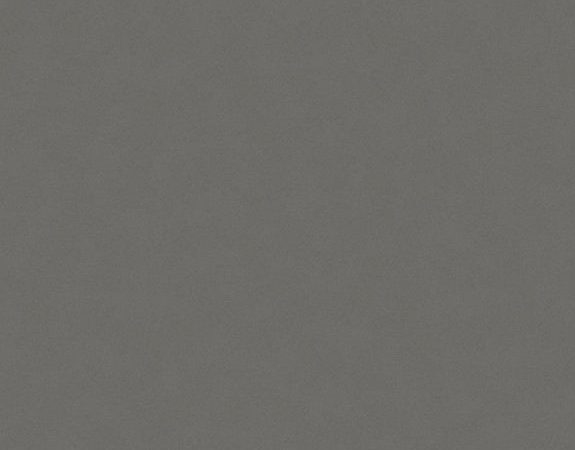 Gris Expo by Silestone Quartz
Small grained
Thickness:
12mm
20mm
30mm
Gris Expo Quartz Material Description
Gris Expo is a dark grey quartz material that comes in a polished & suede & volcano texture. It is supplied to Polish Granite by Silestone company specialising in stone slab production.
Why Gris Expo is the perfect material for stone kitchen worktops?
To this day, quartz remains one of our best-selling stone worktops products. It is nearly infallible, defined by near-indestructible properties, easy cleaning & maintenance, but above all exceptional beauty. Quartz is modern, stylish, sleek and perfectly slots into any environment, as though it naturally belongs there.
The dark grey Gris Expo quartz worktops are incredibly sturdy and resistant to abrasion, cutting, staining and general wear and tear that impact other, weaker materials, like wood or laminate worktops. You may cut vegetables, fruit or meat directly on a quartz surface, forgoing the need for chopping boards. Even the sharpest of blades won't scratch this durable stone.
The sleek quartz kitchen worktops are also completely waterproof. Since they are man-made products, they are imbued during the production process with special resins and agents that prevent all water absorption. Therefore, even if you leave a coffee, wine, grease or water spill over night, the worktop won't soak any of it up, leaving the colour and pristine shine entirely unharmed.
Discolouration, chipping, and warping aren't a threat to small grained Gris Expo kitchen quartz worktops. These are products blessed with incredible longevity and unmatched durability. In essence, these tops are a one-off purchase that lasts a lifetime.
What thicknesses are available for Gris Expo?
The slabs of Gris Expo by Silestone are available in 12mm or 20mm or 30mm thicknesses. This stone material depth is ideal for multiple applications. From big projects like kitchen worktops, paving, flooring & wall cladding to smaller installations of coffee tabletops, dining tables or windowsills. Surfaces of this depth are manufactured in bespoke fashion, tailor-made to complete even the most demanding projects.
Any stone surface available in 12mm (or under) is also ideal for wall, kitchen cabinet or even furniture cladding. These thin surfaces are equally as strong as their thicker counterparts, except their weight is severely reduced.
Consequently, they are superb products used to clad ceilings, walls, stairs as well as bathtubs, bathroom equipment, swimming pools or other waterproofed areas. Thanks to their low-weight attribute, they are likewise utilised to decorate furniture, or more commonly kitchen cabinets. These fragile elements benefit from the low mass as their delicate hinges and fittings don't buckle under the weight. Meanwhile they are continuously protected from dirt, grime, or unintentional scratches, making them very desirable.
What makes Gris Expo so unique?
Product colour description:
Dark grey tones of this Silestone Gris Expo kitchen worktop material are synonymous with modernity and contemporary trends. Dark grey used to be associated with dull, stormy clouds or bland concrete, but for some reason, over the last decade, this hue really came to prominence as definition of trendiness. Whether you have white, cream, black, purple or even grey cabinets, this shade will suit them all. Dark grey worktops are all-embracing materials that slot perfectly into any environment, irrespective of surrounding kaleidoscope of lively colours.
Material structure & composition:
Small grains, a feature of this Gris Expo worktop product, add a stoney, rough effect to the smooth surface. It's a fantastic way to pick a generally plain-coloured product without it appearing lifeless or lacking dimension. Our fine-grained materials are very popular due to their universality. Whether it's your bathroom, kitchen, utility room or stairwell, this product may be applied to any home setting. Furthermore it masks signs of grime, mud or muck – perfect for those patio floors!
Material recommended for:
Stairs & step cladding,
Bathroom worktops & vanity tops,
Utility room tops.
What textures/finishes is this product supplied in?
The dark grey Gris Expo by Silestone can be supplied in a 'polished' texture. This means a scintillating gloss that beautifully reflects the light and highlights the true colours & pigments embedded within the product. The polished texture is one of the most popular surface finishes, mostly present among quartz worktops and granite worktops, although ceramic suppliers also adopt this finish for their stone slabs. These surfaces are easy to clean and prevent all liquid absorption.
The dark grey Gris Expo is available in 'suede' texture. It essentially means matted finish; the suede label is unique to Consentino products, especially that of Silestone. With a suede look, the surface will be deprived of that high gloss look and feel. Instead, the worktops or cladded walls will align more with the natural, raw sensation of authentic stone. Suede is a gorgeous texture that will highlight all pigments and complex composition features of the product above, gravitating your eyes towards it.
The dark grey Gris Expo worktop material by Silestone comes in the 'volcano' finish, which, in essence, replicates the matte, lightly pocked texture of an orange peel. It's a spellbinding finish that adds vibrance to the patterns embedded within the worktop, as they aren't suffocating under the sheet of cliché gloss. The volcano treatment also brings out the depth of the colour as the pigments, grains and other patterns give off a dynamic 3D effect.
About Silestone
Silestone, Cosentino is a renowned international supplier of Quartz slabs, namely the small grained Gris Expo. They emerged on the market in 1990 and ever since have been distributing their products across the globe. Their UK warehouse is conveniently located only 5 miles from our Polish Granite showroom. As such, our customers are free to drive down and browse the full quartz worktops slabs at will.
Silestone's prestige is unmatched on the UK market. Their precision, knowledge and technology allow for creation of quality, premium range quartz products. In terms of price range, Silestone's materials certainly top the list, but it's not for lack of reason. In recent years they made a progressive leap in development which led to fabrication of bacteriostatic kitchen surfaces. Hygienic, anti-porous, anti-bacterial and scratch resistant assets that revolutionised the quartz worktop market.
As of today, Silestone sell around 60 quartz worktop hues. Each contains a nuanced composition, texture or colour. You may pick anything from elegant non-uniform marble lookalike products, down to plain colours. Whichever product best complements your surroundings.
How our customers rate Gris Expo
Reviews