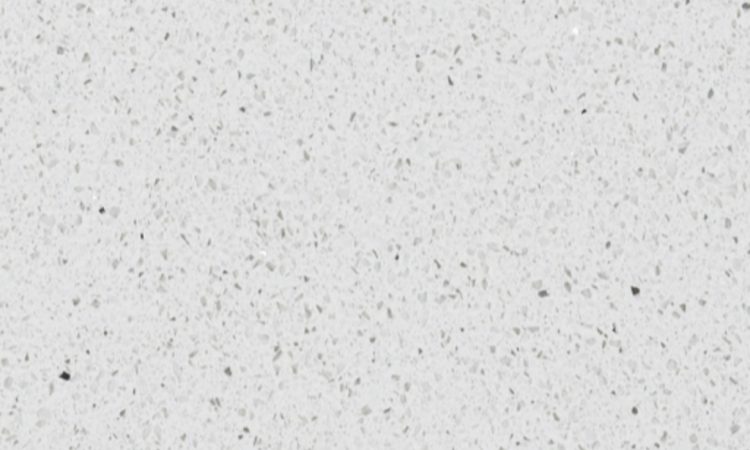 Quartz Reflection by CRL Quartz
Large grained
Mirror chipped
Quartz Reflection Quartz Material Description
Quartz Reflection is a cream, white quartz material that comes in a polished texture. It is supplied to Polish Granite by CRL company specialising in stone slab production.
Why Quartz Reflection is the perfect material for stone kitchen worktops?
To this day, quartz remains one of our best-selling stone worktops products. It is nearly infallible, defined by near-indestructible properties, easy cleaning & maintenance, but above all exceptional beauty. Quartz is modern, stylish, sleek and perfectly slots into any environment, as though it naturally belongs there.
The cream, white Quartz Reflection quartz worktops are incredibly sturdy and resistant to abrasion, cutting, staining and general wear and tear that impact other, weaker materials, like wood or laminate worktops. You may cut vegetables, fruit or meat directly on a quartz surface, forgoing the need for chopping boards. Even the sharpest of blades won't scratch this durable stone.
The sleek quartz kitchen worktops are also completely waterproof. Since they are man-made products, they are imbued during the production process with special resins and agents that prevent all water absorption. Therefore, even if you leave a coffee, wine, grease or water spill over night, the worktop won't soak any of it up, leaving the colour and pristine shine entirely unharmed.
Discolouration, chipping, and warping aren't a threat to large grained & mirror chipped Quartz Reflection kitchen quartz worktops. These are products blessed with incredible longevity and unmatched durability. In essence, these tops are a one-off purchase that lasts a lifetime.
What thicknesses are available for Quartz Reflection?
The slabs of Quartz Reflection by CRL are available in 20mm or 30mm thicknesses. This stone material depth is ideal for multiple applications. From big projects like kitchen worktops, paving, flooring & wall cladding to smaller installations of coffee tabletops, dining tables or windowsills. Surfaces of this depth are manufactured in bespoke fashion, tailor-made to complete even the most demanding projects.
What makes Quartz Reflection so unique?
Product colour description:
Pale colours, like the shade of cream on Quartz Reflection by CRL instantly fill a given interior with youth, minimalism and brightness. If you possess a relatively darker kitchen, cream must be your go-to kitchen worktop colour. Cream worktops are an ideal addition to darker cabinets like black, green, dark brown, or dark grey flooring. However, a pairing with lighter shades also creates a gorgeous scheme, bestowing warmth and cosiness to the given interior.
In today's world of interior design, the colour white is incredibly fashionable, and a priority choice of many people. This CRL Quartz Reflection kitchen worktop product certainly follows that trend, adopting a white hue that befits almost every kitchen cabinet. The contrasting darker shades and homogenous lighter shades become resonant with the white worktop in the foreground. White is a universal, neutral colour, but likewise a safe & timeless option. Whether the interior is full of disparity or scarce in diversity, white always prevails. Dark blue + white composition would be our suggestion!
Material structure & composition:
Large grains scatter over the Quartz Reflection surface like grains of earth. This structure is ideal for lovers of plain colours, but not uniformly bland. The large grains add depth and sense of texture to the usually polished stone surface. This composition is perfect for minimalistic interiors that lack diversity. The same applies for floors that easily get dirty, as this effect helps to mask any unsightly grime and dirt.
Material recommended for:
Chopping boards,
Stairs,
Fireplace surrounds.
Mineral rich materials, like Quartz Reflection above, are mostly found in the catalogue of our granite products. They are distinguished by a rich and vibrant compression of natural elements that create a stunning palette of colours, befitting virtually any interior, traditional or modern. Our dynamic, mineral rich worktops will catch the eye of all who favour unpredictability, eccentricity and organic nature-made themes, defined by the term 'incomparable'.
Material recommended for:
Kitchen worktops & bathroom worktops,
Walls & floors as decorative panels,
Reception desks.
What textures/finishes is this product supplied in?
The cream, white Quartz Reflection by CRL can be supplied in a 'polished' texture. This means a scintillating gloss that beautifully reflects the light and highlights the true colours & pigments embedded within the product. The polished texture is one of the most popular surface finishes, mostly present among quartz worktops and granite worktops, although ceramic suppliers also adopt this finish for their stone slabs. These surfaces are easy to clean and prevent all liquid absorption.
About CRL
CRL (CR Laurence), leading suppliers of quartz stone, are based in Rochdale, Greater Manchester. Located close to our Polish Granite showroom, CRL to this day remains one of our main partners. Their comprehensive assortment of quartz slabs (designs, patterns, hues) impresses most of our customers, as they meet the highest standards of quality. Thanks to CRL's diversified range of slabs, e.g. the large grained & mirror chipped Quartz Reflection, our customers may choose a dreamed-of worktop surface that suits their unique interior.
It could be a 'natural' themed creamy colour containing irregular veins and speckles running through it like minute rivers. Or a vibrant, grey-blue shade with wave-like patterns stretch across the surface. There are just under 50 colours, each with unique character, that make up the CRL palette.
Thanks to their high levels of innovation, CRL were able to create quartz materials that resist absorption, heat or impact damage. Discolouration is neither a problem. As such, the compact CRL products are highly recommended for quartz worktops that are exposed daily to sharp knives, liquids or potential wear and tear.
How our customers rate Quartz Reflection
Reviews