Introducing our new web design: what's new on our website?
Finally, after seven years, the format of our old website has reached its end. The outdated features are long gone, new, user-friendly additions have been implemented and at last a modernised overhaul of the website has been realised.
This re-design was a process taking a whole year of constant development. From reaching first concepts, analysing interesting features on websites of the competition to actually designing every new webpage and re-writing all the content.
What new features can you find on our new website?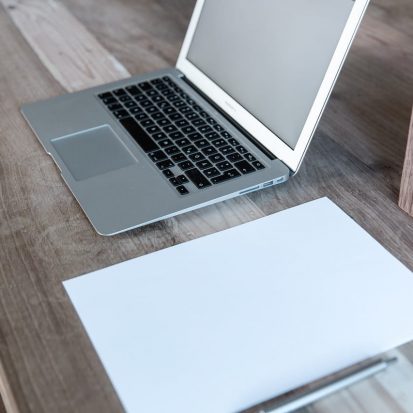 We're very satisfied with the way everything has turned out and we hope our new, and past, customers will also be pleased with the newly implemented systems – created solely to make their worktop-search a one-of-a-kind, easy and pleasant experience.
Our main aim was to make the website an immersive experience, allowing our customers from across the UK to browse a product, read up on it and generate their own price, without having to travel for hours to our quartz worktops Manchester warehouse and showroom.
In this article we'll introduce some of the newest additions that define the new Polish Granite look. We hope that the feedback you provide will be positive and filled with satisfaction.
The new features:
Cosmetics
The whole colour scheme and overall design has changed. Our website is no longer a template, but a custom-created website. Everything from the Menu options tabs, to graphics, layouts and vast other aesthetic improvements. All of it was efficiently re-organised and re-designed to allow you a fresh and satisfying navigation.
We focused heavily on the elegance of the website, which now sports white, black and occasionally contrastive red overtones – all relating to our logo and brand colouring. These colours define us and go perfectly in line with our 15+ year British market presence.
A minimalistic, user-friendly interface
Our goal was also to make the overall appearance simplistic, or rather minimalistic, with a hint of complexity in certain areas. In general, though, the entire website is very straightforward to use. The products menu is now beautifully compiled together in one tab. The graphics clearly define our ethos, our services and products are displayed in form of eye-catching graphics. It's all stunning.
We've implemented changes to the menu to make navigation easier and more intuitive. Everything is well-organised and finally the interactive elements are pleasing to the eye.
Improved content
Every single text that was made on our previous website – from blog posts to webpages, has been proofread & thoroughly re-written to enhance the quality and readability. We've put a lot of focus on delivering the customers, or users who visit our website, a lot of informative and creative textual and visual content. For example, every product page contains an extensive FAQ module, while our blogs are filled with a range of answers to questions the public ask for online. All of that is supplemented and backed up with either graphics or pictures – some from our past jobs, others are diagrams or visually enticing images.
This change in format aims to do one thing: to teach. We want each user to enter our website and learn something new; find out an answer to the question they were seeking; understand our working process; browse through descriptions of our products and services. None of the content is wastefully written. All of it is meant to serve a purpose – give insight to those that seek it.
Brand new Sample Gallery 
Our Online Quote is now implemented into a Sample Gallery which basically didn't exist on our previous website. We always sought to give each customer a digital representation of our physical showroom and only the creation of a 600+ colour Sample Gallery would be able to achieve that. Now our customers can browse the catalogue, pick out the favourites, add the products to their wishlist, and finally slot them in to our new Online Quote system. Not to mention each product has its own webpage, where you can read the description, access reviews for the given product and more.
The filtration system is also one of the most developed on the British granite and quartz worktop market. There's now a distinctive filter for each composition, each thickness, brand, colour and even a 'Sale' filter – where a user can see which products are cheaper than others. No other granite Sample Gallery is this rich in options or products.
Developed Online Quote
Our Online Quote granite worktop price generator is now highly improved upon, compared to the last counterpart. Everything is a lot more aesthetically pleasing. There are fresh, modern graphics of 17 edge profiles. The 'Worktop Additions' section – where clients can pick out the likes of undermounted sinks, hob cut outs, windowsills, grooves or side panels in addition to their primary worktops – is equipped with a gallery system. I.e. each worktop addition has its own little gallery where at will users can flick between images of the given worktop addition. Once again, this improves their understanding of a certain service – nothing is selected blindly anymore. Our customers can create their worktop quotes with an abundance of insight.
But above all, we've implemented a 3-in-one quotation system, whereby our clients will be able to pick up to three colours of their choice from the Sample Gallery, and at once create three separate quotes for each product. As far as we know, this is an unprecedented and unparalleled system that only our company has designed. It significantly improves the user experience, as the customer doesn't have to re-do all the steps and go back to the beginning stages of the Online Quote process just to learn a price for a different product. What's more, the customers can even manipulate the colour-selection module – at any time they may delete a colour, add a new one in its stead and after quick clarification go straight to the price. No re-entering details, No repetition. No tedious solutions.
3D Kitchen visualisation 
A primitive version of the 3D Kitchen Visualisator has been introduced on the old website. Now we have significantly improved on it. It is joined with the Sample Gallery i.e. everything is located in one place. You don't need to switch webpages to visualise your picked sample in the 3D format – instead you simply click on it and view the visualisation.
There was also a graphical overhaul of the system. Everything is done in style with the background website – it's all fluid and elegant. There is no lag and no errors. This system and our Sample Gallery & Online Quote are truly the magnum opus of this new website. And the fact that everything is joined together, working smoothly and in mutual-reliance is a fantastic, very fulfilling solution which we're very proud of.
Sale webpage
We have also introduced a completely new Sale webpage, where clients can find our products that are on sale or on offer i.e. slabs that are reduced in price. Once there, they can fill out a quick form which is essentially a mini Online Quote – this is sent directly to our office email, where we deal with your enquiry by providing you a quotation for the discounted slab.
Improved Offcuts system
Our granite Offcuts webpage is no longer a simple webpage with a bit of description and a contact form. We now have a full inventory of our entire offcut selection available online. You can therefore flick through the samples, filter through them, then pick one and enquire about the price for your given project. This means you no longer have to wait for a reply to a question 'What do you have available?'. You can browse our real-time, constantly updated collection digitally, and only enquire about a product when you've finally found the right one.
A mobile-friendly site
We've created a modern look and design completely in line with contemporary trends of website building. But let's not forget that our website is also fully responsive on mobile devices – even complex features like the Sample Gallery and Online Quote work smoothly and can be navigated effortlessly. This is pivotal. After all, we're living in a mobile world, therefore a mobile-friendly experience is a must. The mobile optimisation was our priority – if anything, it's the desktop website that is based on the mobile version. 
Our new challenge:
Our new challenge will be to uphold these substantial changes. We constantly want to improve on the features and solutions, update our offcuts range, Sample Gallery, 3D visualiser etc. This website is now made with a purpose to be alive and frequently updated. It's now a live-stock-inventory of our products, news, services and products.
In future we also plan to frequently update the blog with very insightful content. Add a demo of our VR visualiser experience (more about this will be revealed soon). We also want to integrate our website with other dedicated Social Media channels – especially Youtube. We already have scripts written for a vast amount of insightful videos: from our installation process to office-sketches discussing the differences between granite and quartz.