Refurbish Your Kitchen with Our Exclusive Autumn Offer: 10% Off All Quartz Worktops!
The air is getting crisper, the leaves are turning orange and red, set to fall. Halloween is just around the corner, and we transition from the carefree days of summer to the more structured routine of autumn. We face the cool nights, we turn the heating up.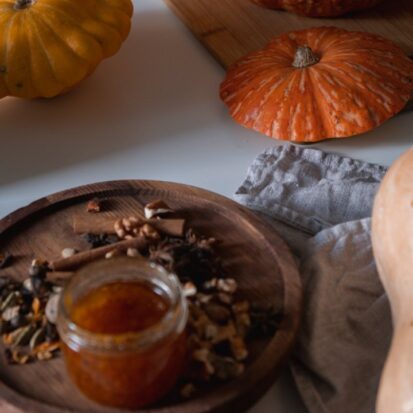 It's the perfect time to breathe new life into your home. And what better way to start than by transforming your kitchen with stunning quartz worktops?
Cheap quartz worktops this autumn. Use our offer!
At Polish Granite, we're excited to announce an exclusive autumn offer that will make your kitchen renovation dreams a reality. From now until December 22nd, when you purchase any of our kitchen worktops, kitchen worktop offcuts, or take advantage of our services, such as stone worktop cleaning or dismantling, you'll receive a 10% discount. This limited-time offer is a golden opportunity for those looking to refresh their kitchen on a budget.
And this autumn, budgeting will be on our minds very often. While the bills are set to decrease, that heating will also be turned up, resulting in more energy usage. It's the perfect time to save, without limiting yourself completely.
Why Autumn is the Ideal Time for a Kitchen Makeover
As we bid summer farewell and settle into autumn season (with a pumpkin spice latte warming our hands), life tends to become a bit more predictable, monotonous, so to speak. Our children are back in school, the days are growing shorter, and the excitement of summer holidays has ceased. It's easy to develop those summer blues, but altering your lifestyle or giving your home a makeover can change that. Sometimes all it takes is a new rug from Ikea. Others will be much happier with revamping their entire kitchen – and we wholeheartedly prop these brave decisions!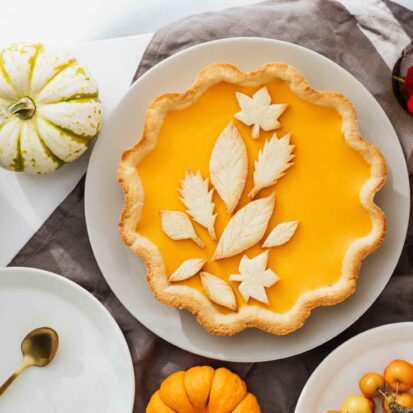 Let's discuss why an autumn kitchen renovation is a fantastic idea:
Prep for Christmas: With Halloween & Christmas just around the corner, now is the perfect time to get your kitchen in tip-top shape for hosting family and friends. Serving your turkey, roast potatoes or cranberry on a sleek and stylish quartz worktop could make the whole experience a tad more enjoyable. Meanwhile, with the granite worktops fitted in time for Christmas, the cooking will be less stressful, as you can place hot pans or oven trays directly on the kitchen worktops surface, without damaging them one bit.
More Time at Home: As the weather cools down, we tend to spend more time indoors. A renovated kitchen not only enhances your living space but also adds to your overall comfort during these cosier months. There's nothing better than preparing your pumpkin pie in a fresh oven, with new mittens, rolling out the dough on the gleaming, clean kitchen worktop.
Boost Your Mood: A newly designed kitchen can infuse your home with a breath of fresh air and excitement. It's a perfect antidote to the monotony that inevitably sets in during the autumnal season, especially if your workplace has little access to sunlight throughout the day.
Of all available kitchen worktops, why choose Quartz Worktops?
Quartz worktops are currently the #1 choice for kitchen renovations in the UK, and not for lack of reason. They offer a perfect blend of beauty and durability.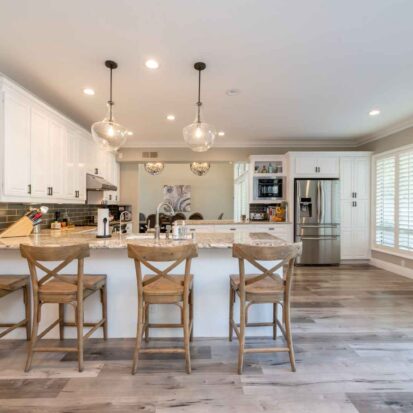 Stunning Aesthetics: Quartz worktops come in a wide range of colours and patterns. From the popular marble look solutions, to plain, homogenous colours universally befitting every interior. This choice of designs allows you to find the perfect match for your kitchen's style. Whether you prefer a classic or contemporary look, quartz worktops by Polish Granite will complement your kitchen.
Durability & Longevity: Quartz is known for its immaculate resilience. It's highly resistant to scratches, stains, and heat, making it a fantastic choice for busy kitchens. Whether you own a restaurant or you simple like a clean, sleek look of quartz in your private apartment, granite worktops or quartz worktops will be the ideal solution. A surface you won't have to worry about during each cook. A kitchen surface that will last you a lifetime, in pristine condition.
Low Maintenance: With quartz, you won't need to worry about sealing or extensive maintenance. It's a hassle-free option, perfect for those seeking both style and convenience. If you despise scrubbing or cleaning your kitchen straight after cooking that Sunday roast dinner on an October evening, then quartz worktops should be your undisputed choice. They will never absorb any stains, and dried spills or food stains clear up with one wipe of a dampened cloth.
Use our Polish Granite offer today and order cheap granite worktops in time for Christmas!
Don't miss this exclusive opportunity to save 10% on your kitchen renovation project.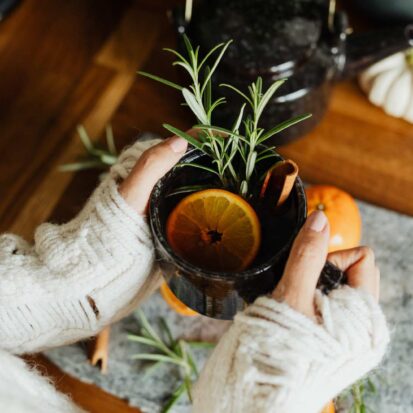 Whether you're dreaming of a complete kitchen overhaul or just a fresh new granite worktop, Polish Granite will serve you from the quotation stage, all the way to the fitting process.
Our limited-time offer will help you bring your kitchen renovation ideas to life without rinsing your wallet.
With Christmas around the corner, now is the time to create a kitchen that will not only make meal preparations a breeze but also infuse your home with a renewed sense of vitality.
Say goodbye to those summer blues and welcome autumn with open arms. Start by opting for a budget-friendly kitchen transformation. Don't hesitate; our offer ends on December 22nd.
Contact us today on 0161 877 8361 or send us a quotation request on  offi[email protected] to begin your kitchen renovation journey!
Our dedicated staff will gladly help you choose the perfect stone kitchen worktop for your kitchen.  🙂