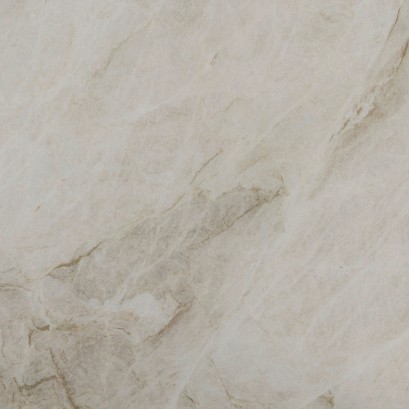 Taj Mahal by Sensa Granite
Blemished
Taj Mahal Granite Material Description
Taj Mahal is a cream, marble look granite material that comes in a mirage texture. It is supplied to Polish Granite by Sensa company specialising in stone slab production.
Why Taj Mahal is the perfect material for stone kitchen worktops?
Sturdiness, longevity and incredible heat resistance define granite worktops. Granite is a natural, volcanic rock full of compressed, melted and cooled down minerals that imbue this material with the renowned toughness. This is predominantly why granite is utilised for kitchen worktops, where cooking is constant and a threat of potential damage always looming.
With cream, marble look Taj Mahal granite kitchen worktops, you won't have to worry about scratches or indents – even the sharpest knives cannot impact the integrity of granite. The same applies for intense heat. Granite can withstand even the highest temperatures, so the worktop can easily work as a stand for that boiling pot of soup or the red-hot oven dish, with no damage inflicted.
If regularly impregnated, the blemished Taj Mahal granite worktops also become water resistant. That means they will never warp, unlike wood or laminate worktops, nor stain or discolour. In almost every way, kitchen granite worktops are superior surfaces that aren't only beautiful (as the sample above signifies), but are also functional tools that provide aid in the everyday kitchen life. Polish Granite are here to customise and adapt your natural stone into virtually any project. The possibilities for granite uses are infinite – this applies both to indoor and outdoor designs.
What thicknesses are available for Taj Mahal?
The slabs of Taj Mahal by Sensa are available in 20mm or 30mm thicknesses. This stone material depth is ideal for multiple applications. From big projects like kitchen worktops, paving, flooring & wall cladding to smaller installations of coffee tabletops, dining tables or windowsills. Surfaces of this depth are manufactured in bespoke fashion, tailor-made to complete even the most demanding projects.
What makes Taj Mahal so unique?
Product colour description:
Pale colours, like the shade of cream on Taj Mahal by Sensa instantly fill a given interior with youth, minimalism and brightness. If you possess a relatively darker kitchen, cream must be your go-to kitchen worktop colour. Cream worktops are an ideal addition to darker cabinets like black, green, dark brown, or dark grey flooring. However, a pairing with lighter shades also creates a gorgeous scheme, bestowing warmth and cosiness to the given interior.
The marble look pattern contains veins streaming and pulsating down the length of Taj Mahal by Sensa. They animate this surface, granting it energy, depth and chromatic richness. Organic, marble effect colours pair well with a cabinet of virtually any colour. But above all, they are stand-out centrepieces on kitchen islands, where the organic patterns cascade down the edge, flowing onto the adjoining side panels. This natural theme is universally applicable to similar or contrasting colours.
Material structure & composition:
The thicker blemishes and occasional veins of Taj Mahal spread throughout the surface in an irregular manner. The blemished surface creates a stunning, organic-looking composition reminiscent of polished marble. Finally, the worktop can brim with life which emanates from the depths of the intricate veins. This wild, untamed and unpredictable appearance will be ideal for lovers of natural stone elements, complementing other raw materials like wood, metal or glass.
Material recommended for:
Modern kitchens,
Kitchen islands,
Waterfall/mitred side panels.
What textures/finishes is this product supplied in?
'Mirage' finish, applicable to the cream, marble look Taj Mahal, is another name for clean polish, that Sensa Cosentino adopted. The products finished in mirage adopt a pristine, glossy shine on the surface, a staple of many granite worktops on the market. With the mirage finish, all internal details like minerals, pigments, patterns and other stone characteristics are brought to surface, crisp and clean. High gloss allows for greater resistance against water absorption.
About Sensa
Sensa, Cosentino, is the leading UK company dealing with the sale of granite & quartzite slabs, namely the blemished Taj Mahal. Their collection of quarried, natural stone isn't impressively comprehensive, but irrespective of that, Sensa truly stands out on the UK market.
They are one of the few companies that treat their natural stones with stain-proof, long-lasting solvents that penetrate the molecular structure of the material. In essence, their products do not require regular sealing or 'impregnation' as other granite, marble & quartzite suppliers advise. This integrated treatment is a breakthrough technology, still exclusive to Sensa products. It prevents the damage, discolouration and staining of your granite worktop.
Sensa's range of products does not exceed 50, but the breadth of hues is quite a thing. The harmonious blue shades, tranquil greens, mineral-rich tones of grey and white that captivate the observer. Natural stones offered by Sensa are the embodiment of class and sophistication, compatible with virtually any imagined cabinet or setting.
How our customers rate Taj Mahal
Reviews